Best National parks in Kenya and game preserves are scattered throughout the country. From plains and deserts to the Rift Valley and mountainous areas, these parks provide protected natural habitats for the diverse wildlife for which Kenya is famous. If you're heading out on safari, here are the best 12 best national parks in Kenya
1. Aberdare National Park
#1 best national parks in Kenya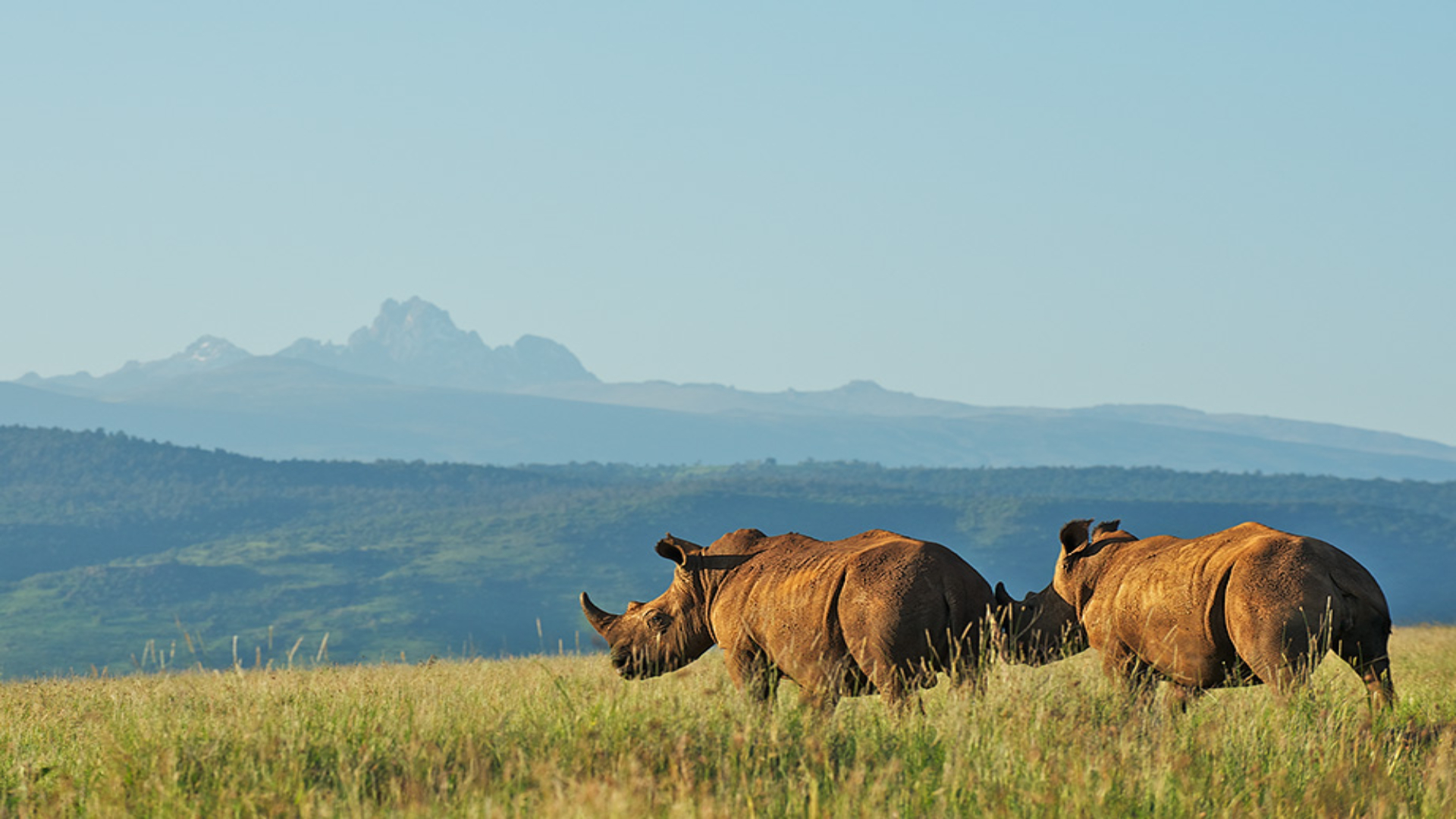 The Aberdare National Park in the central highlands of Kenya retains an air of mystery – you can only imagine what undiscovered creatures still lurk here, such as rare Black Leopards.
Encircled by the wild and beautiful moorlands of the third highest mountain range in Kenya, the Aberdare National Park offers a mist-wreathed realm where elephants roam through lichen-hung forests, spectacular waterfalls plunge into churning pools and trout-filled streams cascade through mossy dells. A Kenya safari haven for anglers, walkers and lovers of solitude alike, this atmospheric park plays host to several of Kenya's most famous safari lodges and offers matchless vistas of the glittering coronet of Mount Kenya and the sparkling lakes of the Great Rift Valley.
Aptly dubbed 'Scotland with lions' by the early settlers, the higher reaches of the national park offer mist-wreathed peaks, mountain hiking trails, crystal streams and cloud-shadowed moors. There are also quilted banks of tussock grass where quail and francolin scurry; icy tarns and silver-grey thickets where hunched ginger-brown reedbuck dart and a vast arc of tropical-blue sky patrolled by augur buzzard and sparrow hawk.
2. Amboseli National Park
#2 best national parks in Kenya
Amboseli National Park is located in Loitoktok District, Rift Valley Province of Kenya. The park is 39,206 hectares (392 km2; 151 sq. mi) in size at the core of an 8,000 square kilometres (3,100 sq. mi) ecosystem that spreads across the Kenya-Tanzania border.
The park is famous for being the best place in Africa to get close to free-ranging elephants among other wildlife species. Other attraction of the park includes opportunities to meet the Maasai people and also offers spectacular views of Mount Kilimanjaro, the highest free-standing mountain in the world.
In Amboseli's case it is big skies and far horizons combined with swampy springs and dry and dusty earth trampled by hundreds of animals.
Amboseli has an endless underground water supply filtered through thousands of feet of volcanic rock from Kilimanjaro's ice cap, which funnel into two clear water springs in the heart of the park.
However, the climatic pendulum can swing from drought to flood, and in the early 1990's ceaseless rain changed Amboseli into a swamp. A few years later the rains failed and the grass-covered plains turned to dust.
3. Lake Nakuru National Park
#3 best national parks in Kenya
Scenic Lake Nakuru is Kenya's most popular national park. The park's main feature is a large, shallow lake supporting great birdlife, including big flocks of pelicans and variable flocks of flamingos. The lake was once famous for its flamingos, however, since 2012, conditions have become unfavorable for these birds and most have moved to other Rift Valley lakes.
Lake Nakuru offers easy wildlife viewing of most big safari animals with the exception of elephants. Black and white rhino were re-introduced in the 1990s and have bred to healthy populations. White rhino are usually easy to see on the lakeshore. Rothschild giraffe, buffalo and hippo are numerous as well. Lucky visitors might see lions, which occasionally climb trees. Leopard are present, but not often encountered.
The usual problem with wildlife watching in the Wet season (March to May) is that animals disperse when the rains come. That's not an issue at Lake Nakuru, though, because the national park is ringed by fencing. Still, the wet weather has been known to spoil more than a few game drives, so you might want to visit in the drier months of the year.
4. Malindi-Watamu Marine Reserve
#4 best national parks in Kenya
Watamu National Marine Park is a magnificent 10 square kilometre UNESCO Biosphere reserve in Kenya located 120 kilometres north of Mombasa and 28 Km South of Malindi. Watamu is considered on to the top beaches in the world and each year sun-worshipping tourists flock here to relax on the soft sandy beaches and soak up the peace and tranquillity of their surroundings.
With a species list of over 150 hard and soft corals, fans and sponges and over 500 species of tropical fish Watamu Marine Park & Reserve is a beautiful place to visit after a East African bush safari. Watamu National Park is also home to Whale Sharks, Manta Rays, Turtles, Angelfish, Lionfish and a multitude of other colourful and fascinating marine animals.
A popular destination for snorkelers and scuba divers, a short time in the azure waters will unlock a magical world centred on a magnificent coral reef. The reefs close proximity to the shore makes it easily accessible to novice divers and snorkelers. Advanced drivers will enjoy a visit to the outer coral reefs where large brain corals attract an abundance of sea life.
5. Marsabit National Park
#5 best national parks in Kenya
The beautiful Marsabit National Park in Kenya is a refuge for huge tusked bull elephants, diverse birdlife and reptiles. It has many interesting geological features, and is an oasis of green in the middle of an arid environment.
Marsabit National Park was made famous in the 1970's when it was home to many Elephants that were reputed to have the longest tusks in Africa. One of the old Bulls was called Ahmed who was put under 24 hour surveillance by presidential decree. When he died he was found to have tusks weighing over 300kg. Today the Park is still known for its Elephants with their impressive tusks.
6. Masai Mara National Reserve
#6 best national parks in Kenya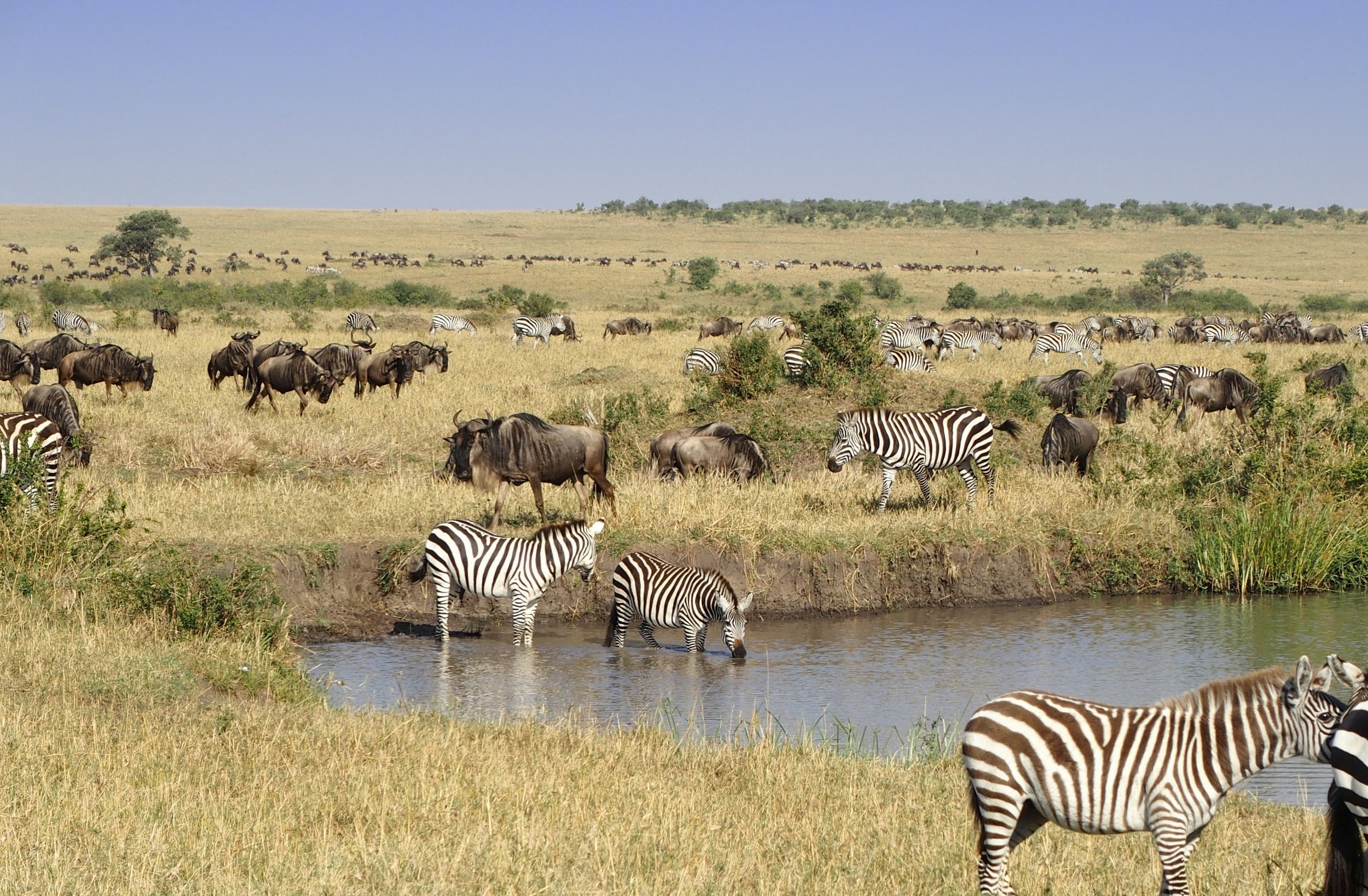 Situated in the southwest of Kenya, covering an area of 1,510 square km (583 square miles), the Masai Mara National Reserve is a land of breathtaking vistas, abundant wildlife and endless plains.
The quintessential Masai Mara safari delivers many attractions, as the reserve is home to an excellent year-round concentration of game, including the more than two million wildebeest, zebras and other antelopes that make up the famous Great Migration. &Beyond owns 2 lodges in the Masai Mara; Kichwa Tembo Tented Camp and Bateleur Camp.
The reserve is a photographer's and naturalist's paradise, with abundant elephant, buffalo, giraffe, lion and cheetah alongside the migratory wildebeest and zebra. Leopards are frequently encountered, endangered black rhino hide in the dense thickets and large rafts of hippo and enormous crocodiles are found in the Mara River. The park is also home to over 450 bird species.
7. Meru National Park
#7 best national parks in Kenya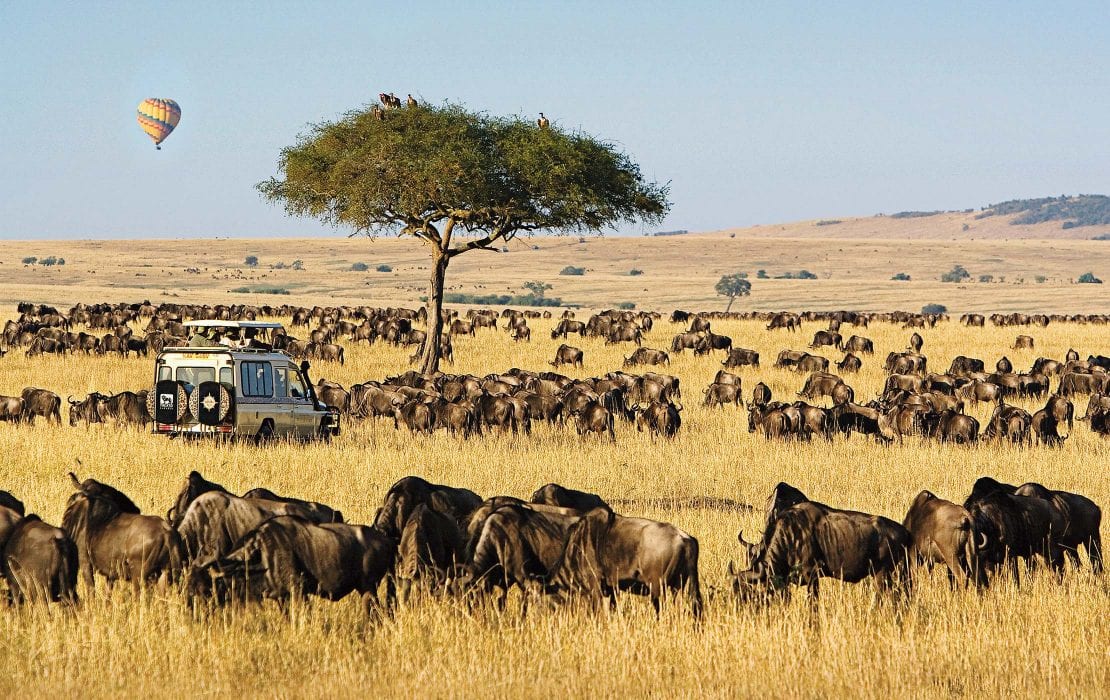 Meru is a lot less busy than some of Kenya's more popular parks, and has an unspoilt feel. All of the Big Five are present. Elephant and buffalo are very common, and there is an enclosed rhino sanctuary containing both black and white rhino. The park is extremely scenic with tall doum palms growing along the park's many watercourses.
Meru is home to the Big Five. Elephants migrate through the park and big herds can sometimes be encountered. Big cats are more difficult to spot, but it isn't rare to have a sighting all to yourself. Northern Kenya specials include beisa oryx, reticulated giraffe, and the odd-looking gerenuk. The rare Grevy's zebra occurs alongside the more common Burchell's zebra.
The levels of precipitation change dramatically over the course of a year. Most of the Dry season (June to October) sees very little rain. This changes in October, when the rainfall edges up in advance of the Wet season (November to May), leading to a peak of wet weather in April. The opposite is true of temperatures at Meru, whose location near the equator ensures consistent daytime temperatures of around 32°C/90°F.
8. Mt Kenya National Park
#8 best national parks in Kenya
Eponymously named for the mountain it houses, Mount Kenya National Park is located in central Kenya. Mt Kenya is the second-highest mountain in Africa, after Mt Kilimanjaro. Its elevation is 5,200 meters, or 17,060 feet. Despite its smaller size, Mt. Kenya is far less popular than Mt. Kilimanjaro for climbers.
This is partly due to the fact that it is far more technical of a climb, which does not allow for the 'average' visitor to summit it. As a result, many companies have stopped offering treks and have focused more on safaris, with most combining a trip to Mt. Kenya National Park with trips to other parks such as Amboseli and Masa Mara. Located northeast of Nairobi, Mount Kenya National Park is easily accessible for those seeking a quick one- or two-day safari.
Temperatures at Mount Kenya National Park are cooler than throughout most of the country. The climate is subtropical or temperate. The rainy season runs from March to May and from October to December, when it is drizzly and cloudy. Rainfall is moderate on the lower slopes and heavier higher up. The sunniest months are from December through March.
9. Nairobi National Park
#9 best national parks in Kenya
Nairobi National Park is unique as the only protected area in the world with such a huge variety of animals and birds close to a capital city. It is a principal attraction for visitors to Nairobi and also serves many local residents.
As a successful rhino sanctuary, the park has an excellent record for supporting the species and nurturing them until they are re-located to their former range and to other upcoming sanctuaries. Due to this success, it is one of the few parks where a visitor can be certain of seeing a black rhino in its natural environment.
Nairobi National Park is a 117 km2 area including a diverse range of habitats with a wealth of flora and fauna. There are vast tracts of open grass plains with scattered acacia bush. There is a highland dry forest on the western side of the park and to the south there is riverine forest and a permanent river.
There are also stretches of broken bush and deep, rocky valleys and gorges with scrub and long grass. Further environments have been created by man-made dams and these have attracted certain species of birds and aquatic life. During the dry season the dams also attract water-dependent herbivores.
10. Samburu Nature Reserve
#10 best national parks in Kenya
The Samburu National Reserve is an excellent option if you've been to Kenya before or are looking for more of an off-the-beaten-path destination that still has plenty of creature comforts. It's a very rewarding safari destination that offers unique experiences and excellent game viewing. There are direct flights from Nairobi's domestic Wilson Airport and if you are coming from Lewa or Laikipia, then it is possible to do a road transfer (although it is fairly lengthy). Flying between destinations gives you more time on safari (tracking animals) and is also far less tiring than being driven.
Samburu is considered a gem among discerning safari goers because it is relatively uncrowded. Unlike Amboseli, it attracts few self-driving visitors over weekends or during school holidays, it also never reaches the fever pitch of the Masai Mara during the Migration, when thousands arrive to view the spectacle (that is why we prefer to stay in private conservancies in the Mara). You may have to work harder to find sightings but, when you do, the reward is that much sweeter and you're likely to have few other vehicles around you. The big cats are found here as are unusual species like gerenuk.
11. Shaba National Reserve
#11 best national parks in Kenya
Shaba, Samburu and Buffalo are a trio of ecologically similar, unfenced reserves that share common borders. Despite being the largest of the three reserves, there is less wildlife in Shaba, and most tours based in the reserve conduct game drives in Buffalo Springs. Tourist traffic is very low, but the scenery is magnificent.
Shaba is not a great wildlife destination. Although connected to Samburu, which offers excellent wildlife viewing, animal densities are low in Shaba. Four of the Big Five can be encountered, but rhinos are absent. The park is home to some of Kenya's dry country specials including beisa oryx, lesser kudu, reticulated giraffe, Grevy's zebra and gerenuk. The Ewaso Nyiro River is a good place to look for big Nile crocodiles.
The Dry season (June to September) and the short dry patch that interrupts the Wet season (October to May) is a good time to check out the local animals. Another plus is that the absence of water means a greatly reduced risk of malaria. You can still visit the park in the wetter months, but heavy rain can potentially derail your safari plans.
12. Tsavo National Park
#12 best national parks in Kenya
Tsavo East and Tsavo West together form one of the world's largest national parks, covering 4% of Kenya. Tsavo East NP feels wild and undiscovered; its vast open spaces are mesmerizing. The huge, semi-arid wilderness is home to most safari animals, and although wildlife densities aren't large, spotting animals is always possible here due to the lack of foliage.
Tsavo East is home to all of the Big Five. The park is a stronghold for elephants, and you'll commonly find them with a reddish appearance from the distinctive red soil of the area. Tsavo is also famous for its maneless lions. The most localized of the many dry country specials that can be found here is the fringe-eared oryx.
The park doesn't look its best in the Dry season (June to September), when the sky is hazy from the dust, but this is the best time to spot animals. The grass is much shorter than in the Wet season (October to May), so the wildlife can't easily disappear into the bush when your vehicle approaches. And, of course, getting wet is not an issue.