Dar es Salaam is the largest city and economic capital of Tanzania. Located in a quiet bay off the Indian Ocean coast, the city has developed into an economic importance to become a prosperous center of the entire East African region. Its bustling harbor is the main port in Tanzania.
Seven kilometers north of the city is Bongoyo Island Marine Reserve, which offers good snorkeling and diving sites for those who want to explore the water. The reserve boasts of its beautiful beaches, secluded islands, and many varieties of marine species.
Although the variety and population of coral and fish species are not as numerous as other sites on Zanzibar, Pemba, and Mafia Island, the Bongoyo Island Marine Reserve is well worth a visit a great way to spend a day out and see the coast.
Dar es Salaam is one city that welcomes visitors all through the year. That is because dry season or wet, wildlife lovers converge to see the Great Migration in the Serengeti, a year-round phenomenon. Katavi, Selous, and Ruaha – Tanzania's premier off-beat wildernesses, use the city's accommodation choices as en-route stopovers.
It is also used by guests heading off to Dar es Salaam's isles is the largest city and economic capital of Tanzania. Located in a quiet bay off the Indian Ocean coast, Zanzibar, Mafia, and Pemba – all part of the country's finest beach and bare-feet island lure fused with cultural experiences of the Swahili people. Since Dar es Salaam is an important commercial center, many business travelers visit to attend conferences, meetings, and workshops.
How to Get to Dar es Salaam
Tanzania's main airport is Julius Nyerere International Airport (DAR), located 13km/8mi southwest of Dar es Salaam. This is the main is the entry-point for visitors to the Dar es Salaam.
Best Time to Visit Dar es Salaam
The best time to visit Dar es Salaam is from July to October when the city is driest.
Dar es Salaam also has a collection of striking beaches where you can spend time sunbathing, swimming, and enjoying the lush tropical and aqua flora. So, if it's the sun, sand, and leisure surf you are looking for on your East African seaside vacation, then Dar has the ideal climate for you through most of the equatorial seasons of the year.
Temperatures are more or less stable, but they might vary according to monsoon winds and climatically period depending on travel time. During the dry season that lasts from June to October, rainfall is rare, so that you can be most assured of clear, cloudless skies, lots of sunshine, and sapphire blue Indian Ocean waters.
The long rains in the eastern coast of Tanzania start from March through May, dusting off by June, while the short rains in November and December. During the long rains, heavy showers can be experienced in the morning, opening up in the late afternoon with some sunshine with pockets of gray clouds gathering in the distance for its next water showcase. Since Dar es Salaam is a coastal metropolis, the rains are heavier than in the other parts of the country.
Humidity is also high, and temperatures hover between the highs of 28 C (82 F) to 32 C (90 F) to the lows of 18 C (65 F) to 24 C (75 F) – varies in between seasonal months. The short rainy season, in comparison, seems much less rainfall – around two-thirds less on average.
Top-Rated Things To Do in Dar es Salaam.
1. National Museum and House of Culture
This is the first and largest museum in Tanzania. It is located along Shaban Robert Street, Dar Es Salaam. It was constructed from 1938-1939 and being made public in 1940.
This is the largest and oldest museum in the country and flagship museum for the National Museum of Tanzania that inherited the collections and other resources from the National Museum of Tanzania, formally known as King George V Museum of England, since 1940.
The National Museum and House of Culture partake in the door (permanent exhibition galleries and outdoor exhibitions (Aquarium, Trees, Butterflies catch gardens, Hope out of Sorrow, Historical State cars, etc.).
It currently hosts four permanent exhibitions, including Art, History, Human Evolution, and Rock Art galleries. Biology and Ethnography permanent exhibition galleries are underway.
In the same aspect, the National Museum and House of Culture manage six storage rooms for Art, Archaeology, Biology, Ethnography, History and Paleontology collections, and a Strong Room for an important national treasure.
2. Mbudya Island
Unwind in the shade of luxuriant greenery on Mbudya Island, an uninhabited island with white sand beaches and crystal clear waters. Part of a marine reserve, the turquoise waters around the island provide excellent snorkeling opportunities with many colorful fish.
Several small hiking trails lead through thick forests, and you can extend your stay at one of the campgrounds on site. There are no hotels or snack bars, but you can have freshly caught fish or lobster grilled on the beach for you.
A 25-minute motorboat ride will take you to the island from a local fishing community. Use our Dar es Salaam trip planner to add Mbudya Island and other attractions to your Dar es Salaam vacation plans.
3. Village Museum
In Dar es Salaam's Makumbusho ward in Kinondoni district, Makumbusho Village Museum exhibits 16 traditional houses typical of Tanzania's main ethnic groups.
It is commonly referred to as Village Museum and "Kijiji cha Makumbusho" in Swahili. Get a feel for the city's culture through the stunning art on display and organized performances of lively traditional dances and local food tastings.
4. St Joseph's Cathedral
Built by the Germans between 1897 and 1902, Saint Joseph's Metropolitan Cathedral is a Gothic and Roman Catholic cathedral located in Dar es Salaam. It faces the harbor and is situated next to the White Father's House.
There are plenty of sights to behold both within and outside of this cathedral, including the pristine white exterior and the stained-glass windows strategically placed behind the altar. Marvel at artistic features such as the carved relief on top of the altar and German inscriptions etched into the walls.
5. Tinga Tinga Arts Co-operative Society
The Tingatinga Arts Cooperative Society (TACS) was registered on 28th July 1990 in Dar es Salaam, Tanzania.
The Tinga Tinga community in Tanzania consists of around 700 painters who paint every day on Dar es Salam's streets, near the beaches of Zanzibar, or under the highest African mountain Kilimanjaro. There are few Tinga Tinga painters in Kenya, South Africa, and Europe, Japan, and America. They are all linked together by either by family or friendship.
Tingatinga Arts Co-operative Society, with almost 100 artists, is in the center of the Tinga Tinga movement. It is the best organized Tinga Tinga group, the core Tinga Tinga family from South Tanzania. It has taught tens of artists who then became recognized, such as David Mzuguno, Peter Martin, Damian Msagula, Noel Kapanda (he later painted for George Lilanga).
6. Mwenge Woodcarvers Market
In the heart of Dar es Salaam, the Mwenge Woodcarvers Market is filled with artisans hard at work, creating beautiful and unique items. Wooden masks are top-rated, but you'll also find treasures in craft shops selling a whole range of goods from fabrics to sandals, beaded necklaces, and more.
Unlike some tourist markets around the world, the sellers here tend not to hassle customers. They'll encourage you to come into their store, but you won't be pestered to buy anything. Don't forget to bargain and shop around at the market, as prices are negotiable, and you may find a similar item for half the price at another stall.
7. Coco Beach
Known as Oyster Bay, Coco Beach is a sandy stretch on the Msasani Peninsula of Dar Es Salaam that's popular. Edging the Indian Ocean's blue waters, Coco Beach is a beautiful weekend escape for sunbathing, swimming, surfing, and hanging out while enjoying the lively oceanfront scene. Located just minutes from Best Western Coral Beach, this laid-back attraction offers street food and beer vendors and an open area for live music, concerts, and beach parties.
8. Kivukoni Fish Market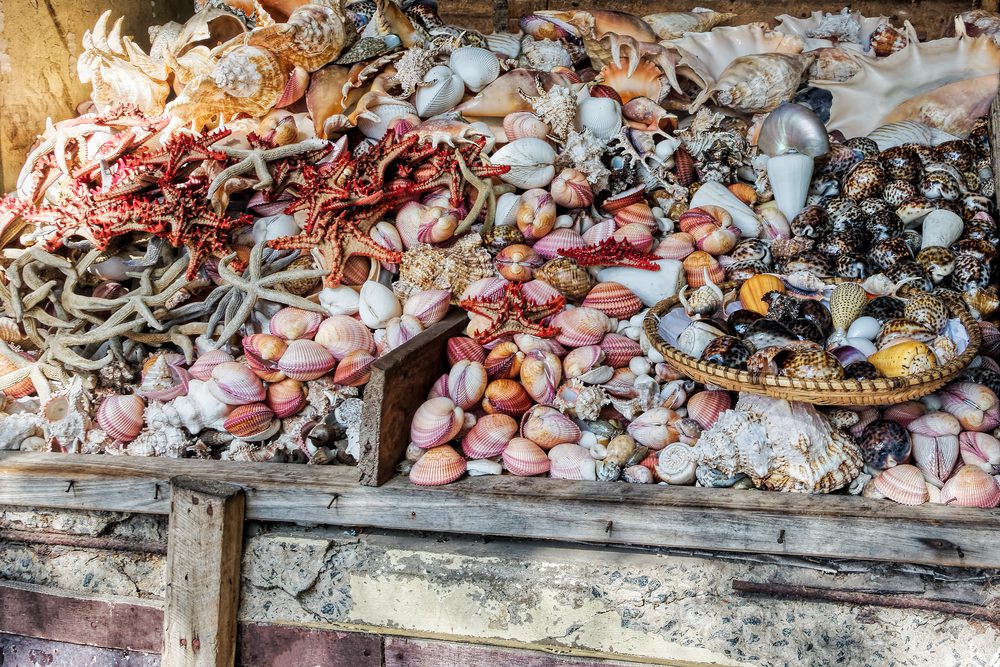 Whether you're in the market for the best catch of the day or the mood for the freshest seafood in Dar es Salaam, Kivukoni Fish Market has you covered. Located on the harbor front, this popular point of interest is the best place for experiencing an authentic slice of daily Dar es Salaam life.
Watch as fishing boats arrive to offload their catch and check out the diverse variety of aquatic species on display, including crabs, snapper, and squid, to name a few. Early morning is the ideal time to visit if you want to see the markets at the height of their action.
9. Askari Monument
The Askari Monument is situated in the middle of the Maktaba Street and Samora Avenue roundabout in Dar es Salaam. It serves as a memorial to the fallen soldiers (askaris in Swahili) who fought in World War I against the British Carrier Corps and was made open to the public in 1927. "The Askari" is the monument's main feature.
It is made entirely of bronze and depicts a soldier holding a rifle. Take captivating photos of the statue, especially during the day when the bronze statue reflects the sun's magnificent rays.
10. Azania Front Lutheran Church
The Azania front Lutheran cathedral is a Christian church belonging to the Evangelical Lutheran Church and is located in Dar es Salaam – Tanzania. It is among the oldest buildings in the city and an iconic landmark and is still used today as a church.
The church was constructed by German missionaries between the years 1899 and 1902 in a gothic Bavarian style, with one tower and a brick red-tiled roof. It was among the first owned by the church in East Africa, and the first mass was held in 1902.
The Azania front Lutheran cathedral is sandwiched between Kivukoni front rd. (south), Sokoine dr. (north) and Maktaba st. (west), right in front of Dar es Salaam's Magogoni creek – Tanzania. This is one of the oldest parts of the city, and with a short walk through the neighboring areas, you should see more of these buildings, usually no more than 3 stories high and labeled with the year that it was completed.
11. Wellworth Kunduchi Wet 'N' Wild Water Park
Wet 'n' Wild is an entertainment and leisure complex (The Largest in East & Central Africa) offering a wide variety of activities spread over 6 acres of land. These include water slides (some as high as 6 stories), children's water play systems, sports grounds, restaurants, Go-karts & a quad bike track (First and only in Tanzania), water sports, the conference facilitates, and more.
12. Bongoyo Island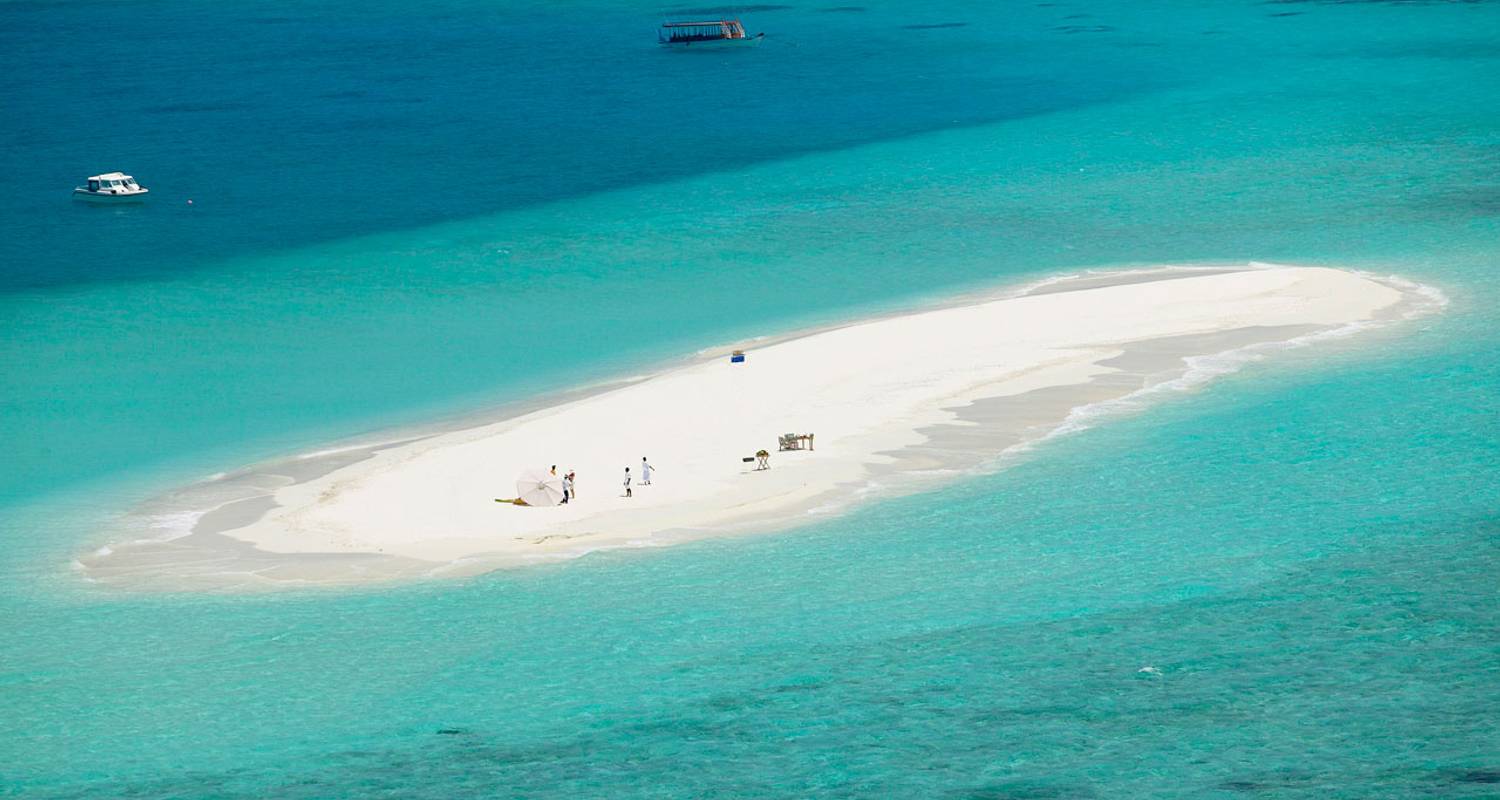 Take a ferry ride to paradise on the Indian Ocean and discover the scenic Bongoyo Island just off the Msasani Peninsula coast in Dar es Salaam. This relaxing playground is an ideal day trip from the Ramada Resort by Wyndham Dar Es Salaam, offering a fun-filled day on the white sands or cooling off in the crystal blue waters.
Hop aboard the daily ferry boat for a short trip across the bay, where you will be greeted by friendly caretakers ready to show you the island. Explore underwater worlds on a snorkeling trip. Take along a picnic or dine on freshly caught seafood and local favorites like Changu and calamari at the beachfront restaurant. Bongoyo Island is the perfect place to rest, relax, and rejuvenate in Tanzania.
13. Dar es Salaam Botanical Gardens
Established in 1893, the Dar es Salaam Botanical Gardens were initially used as a cash crop testing ground by Professor Stahlman's first agriculture director. Today, they harbor the Horticultural Society, which in turn takes care of several species of jacaranda, cycads, and palm.
Additionally, it also tends to some of the country's most exotic plants, including the scarlet flame trees. Tour through the shady gardens that provide the dusty, hot city with a cool oasis suitable for plant life survival.